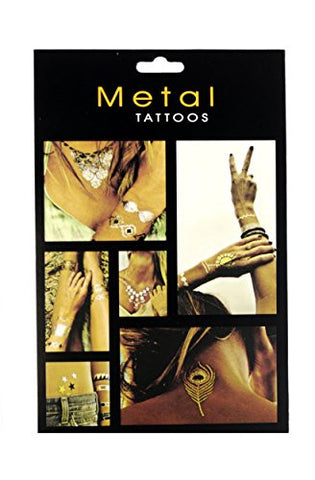 NYfashion101 Temporary Decorative Jewelry Metallic Metal Tattoo (Set of 4)
These metal tattoos are non-toxic and safe for all ages. All it takes is a little bit of water to apply to skin. Lasts about 4-6 days, even with regular showering. If that is too long for you, simply soak the tattoo with baby oil and gently scrub it off! All items, pictures and designs of NYfashion101 are exclusively sold and trademarked by NYfashion101, Inc. All rights reserved.
Metallic Temporary Tattoo
Non-Toxic
Lasts 4-6 Days
Various Designs
Apply As: Necklace, Anklet, Bracelet And More!
---
We Also Recommend